3 Nutrition Experts on What to Choose in the Cereal Aisle

Walk down the cereal aisle of any supermarket and it's easy to get overwhelmed. The options seem endless and it's hard to know where to begin — especially since not all cereal is created equally. Some are about as healthy as a sugar cookie while others pack a nutritious punch. To help you navigate the many brands, we asked three nutrition experts to weigh in.
Here they share their know-how on what to look for when buying breakfast cereal, along with five of their top favorites.

1. Pick a cereal with whole grains.
"I look for a cereal that's made with whole grains. From there, I look for value-added ingredients like nuts, dried fruit, and seeds. I like to compare labels and go for brands with the least amount of sugar. I aim for a breakfast bowl that provides my family with fiber, protein, and healthful fats. In my house, we like to mix a few varieties of cereal and, instead of milk, we like to top our cereal with Greek yogurt, nuts, and fresh fruit. If you're really pressed for time, breakfast cereal can be portioned out into a resealable plastic bag and taken on the go to school or work." — Liz Weiss, Registered Dietitian, cookbook author and host of Liz's Healthy Table podcast and blog
Back Roads Coconut Crunch Organic Paleo Granola: "We don't eat a Paleo diet in my house, but this grain-free cereal is addicting. I eat it almost every morning topped with Greek yogurt and fresh fruit. It's made with coconut chips, pumpkin seeds, sunflower seeds, dried cranberries, sesame seeds, cashews, almonds, honey, and maple syrup."
Post Great Grains, $3.50 for 16 ounces at Target: "My family's favorite flavor is Crunchy Pecan. The first three ingredients are whole-grain wheat, whole-grain oats, and pecans. Each serving has five grams of fiber, and most of the fat is the mono and polyunsaturated kind."
Cheerios, $4 for 8.9 ounces at Jet: "Cheerios are kid-friendly and each one-cup serving has three grams of fiber and just one gram of sugar. Cheerios are mild in flavor, so they're ideal for toddlers and young kids … and they're also ideal for a multi-cereal mixed bowl or an on-the-go trail mix."
Raisin Bran, $4 for 23.5 ounces at Jet: "I'm not particular about brands, but I buy [Kellogg's] because it's my husband's favorite cereal. Each serving has 190 calories and an impressive seven grams of fiber. (He's a big fiber guy.) While raisins don't contain any added sugar — they are naturally unsweetened — the raisins in Raisin Bran are typically sweetened. If that's a concern, fill your bowl with bran flakes and then add a scoop of your own unsweetened raisins."
Wheat Chex, $4 for 14 ounces: "I love the crunch of Wheat Chex and I love them as a mix-in with other cereals. One serving has six grams of fiber and just five grams of sugar, and the first ingredient is whole-grain wheat. There are gluten-free varieties of Chex cereal for those on GF diets."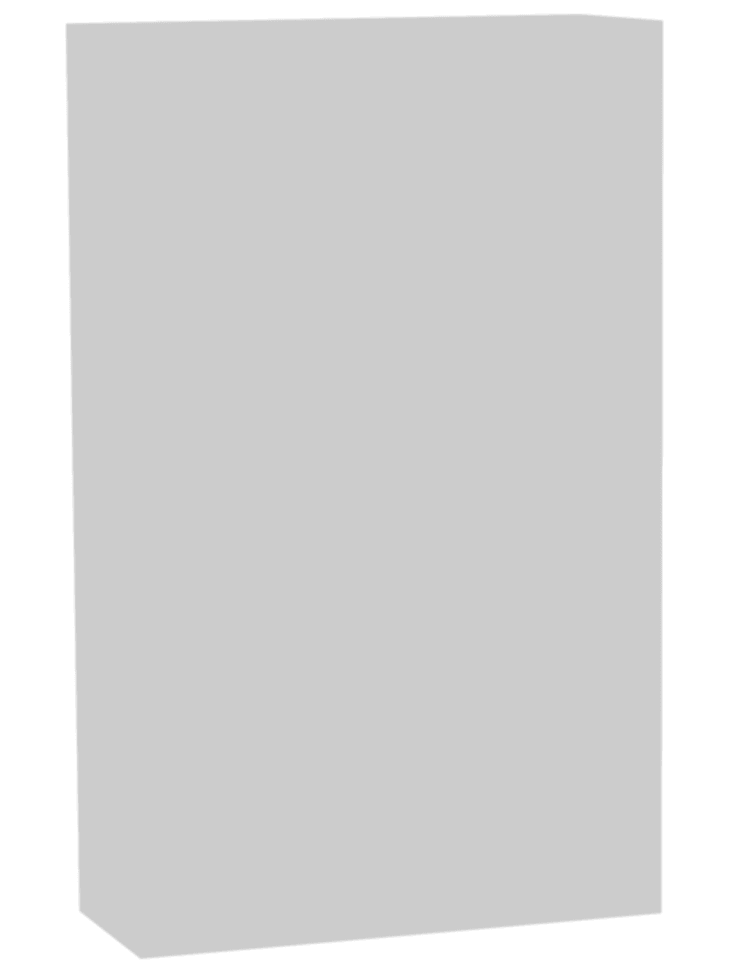 2. Go with something that will keep you satiated.
"When I buy cereal I consider whether or not it's a whole grain, which provides more antioxidants, prebiotics (to feed the gut microbiome), and overall nutrition. I also look at added sugars — less is best — and aim for five grams or less per serving. A high-quality cereal is loaded with complex carbohydrates and filling fiber to promote satiety and sustained energy levels." — Alison Eastwood, Registered Dietitian at the Preventive Medicine Research Institute.
Nature's Path Heritage Flakes, $3.50 for 13.25 ounces at Target: "A mixture of ancient grains, including barley, quinoa, spelt, and kamut, with just 1.5 grams of heart-healthy fat per serving."
Barbara's Brown Rice Crisps, $5.50 for 10 ounces at Jet: "An organic cereal with just three simple ingredients — whole-grain brown rice, fruit juice, and salt — that translates to just one gram of sugar per serving."
Grape Nuts, $4 for 29 ounces at Jet: "A crunchy childhood favorite, fun to put on smoothies or yogurt, and delivers a whopping seven grams of fiber per serving with just four ingredients."
Kind Granola, $5 for six, 11-ounce bags at Walmart: "Lower in fat and sugar than most granolas and widely available, the Cinnamon Oat Clusters is a gluten-free option that features six different types of grains."
Nature's Path Mesa Sunrise Flakes with Raisins, $10 for 29.1 ounces at Jet: It's made with corn, quinoa, flax, buckwheat, and amaranth and is both gluten-free and organic with 4 grams each of fiber, protein, and added sugar.

"As a type 1 diabetic and a dietitian, I try to choose breakfast cereal with less than 10 grams of sugar and more than four grams of fiber per cup. If it has at least three or four grams of protein, that's a bonus. Cereal is the classic easy breakfast to help you get out the door quickly, but still with a nutritious meal in your belly. In a culture that's always on the go, everyone needs to have something quick as an option in the mornings. And while there are a lot of not-so-good options out there, there are also some very nutritious balanced varieties as well." — Mary Ellen Phipps, Registered Dietitian, Nutrition Coach, and blogger at Milk & Honey Nutrition
Barbara's Bakery Puffins, $6 for 10 ounces at Jet: "These are a fun cereal to snack on or have as a meal. They're lower in sugar than similar varieties."
Cheerios, $4 for 8.9 ounces at Jet: "This is a classic that is low in sugar. While it's not super high in fiber or protein, when paired with milk, it can make a great balanced meal … and my kids love them!"
Nature's Path Organic Qia SuperFlakes, $7 for 10 ounces at Jet: "This whole line of cereal is amazing! Very high in fiber and very filling. Our favorite flavor is the Cocoa Coconut."
Rice Krispies, $3.50 for 12 ounces at Jet: "While they don't meet all the other guidelines I mentioned, they make a great base and you can add any toppings you like to bulk it up more, like nuts, fruit, dried fruit, seeds, and trail mix."
LoveGrown Fruity Sea Stars, $4.50 for seven ounces at Vitacost: "This line is made with beans and packs a hefty nutritional punch. A great alternative to other cereals that have artificial coloring in them."
We independently select these products—if you buy from one of our links, we may earn a commission.
Published: Nov 5, 2018