Why These Dish Towels Sold Out in Just 3 Days
Dish towels are one of those things that are so simple, yet so easy to mess up. Maybe you've found one that matches your kitchen perfectly, but then you get closer to it and realize it won't absorb even a spritz of moisture. Or it's so lint-y, you couldn't imagine using it on your glasses. See? Dish towels are hard!
After becoming increasingly frustrated over the lack of quality dish towels, our friends over at Food52 decided to take matters into their own hands. So they set out to make a better towel. And we'd say they succeeded!

"From the beginning, we wanted to create kitchen towels with our community because we've never been able to source an amazing kitchen towel," explains Kristina Wasserman, director of product development at Food52. "Some were not absorbent enough, some got overly soggy, and most were not lint-free. It started to become comical that none were making the cut."

When brainstorming products for Five Two, the site's signature brand that co-creates kitchen essentials with its devoted reader community, the team asked Food52 members to share what they wanted in a dish towel. The opinions came flooding in! The team collected more than 36,000 responses, covering everything from size to absorbency to loop placement and more.

"It became clear to us that there was actually no such thing as a perfect towel," Wasserman says.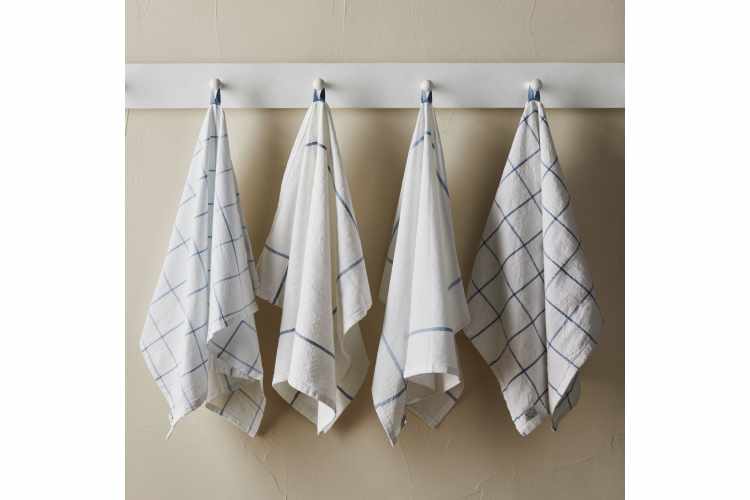 Food52
Five Two Essential Kitchen Towels
So they created the Essential Kitchen Towels, two different cloths that can tackle any task in the kitchen. There's the Flour Sack Towels, featuring a quick-drying design, and the Utility Towel, which is ideal for cleaning up spills. Both options are made with an ultra-absorbent pre-washed cotton and finished with strategically placed loops. You can also use a Flour Sack Towel to cover bread dough or stabilize a mixing bowl, and a Utility Towel as a mitt or trivet. And they're downright gorgeous.

We know what you're thinking, "How good could these dish towels possibly be? They're just towels."  

Well, we'll just leave you with this: Not only did these towels sell out in three days, but Wasserman also says they've sold almost 9,000 towels since they launched in November.

We independently select these products—if you buy from one of our links, we may earn a commission.
Published: May 30, 2019