This Very Handy Dyson Is Currently 20% Off on Amazon

The thought of a wireless, battery-charged vacuum is great in theory — it lets you go where a full-sized vacuum can't go, whether that's because there's no access to power or you're trying to clean a hard-to-reach area. But I recently made the decision to trash my battery-charged hand vac out of pure frustration. Even after charging it overnight, within minutes of using it, the pitch would drop and I'd notice the slow trailing-off of power and suction. That's why I'm seriously considering upgrading to a Dyson, as they're offering 24 percent off their normally $240 Car & Boat Handheld Vacuum Cleaner, on sale for $183.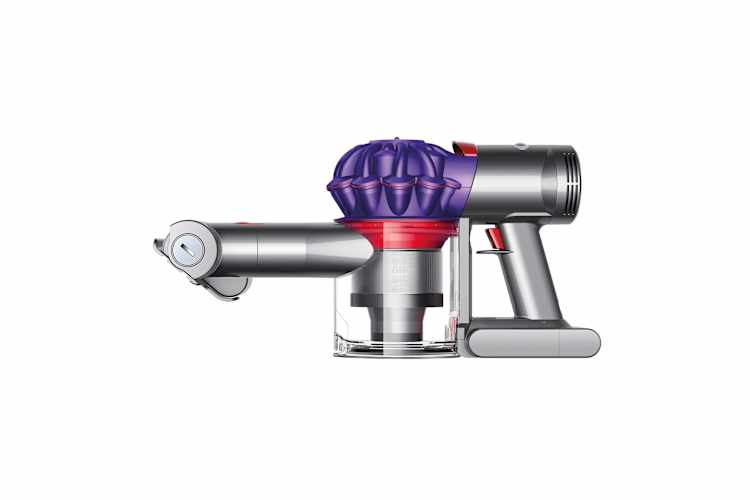 Amazon
Dyson Car+Boat Cord-Free Handheld Vacuum Cleaner
Powered by Dyson's digital D7 motor and 100 air watts of suction power, this is the most powerful handheld vacuum available. Where do I envision using it? I love to garden, which means there is almost always spilled dirt in my trunk or passenger floor from potted plants, and, now that the holidays are coming up, pine needles. The same goes for the power outlet-free carpeted stairway going up to my apartment, where inevitably some of those pine needles will end up after I bring home my tree. I also have three nephews under 10 whom I occasionally shuttle around to hockey games and playdates. When I look in the back seat after I drop off the boys, it's like someone turned over a trash can and shook it out. Complete with candy wrappers, spilled snacks, and the occasional Lego, I usually have to wait until I find time to go to the local car wash to pay to use one of their vacuums, which never seem particularly strong to me.
Dyson offers 30 minutes of fade-free suction, which is more than enough time to clean out my small station wagon. But with that much time, I could even lend it (or gift it!) to my sister who drives a much larger family car. Cleaning out the Dyson is super easy with their hygienic dirt ejector, ensuring that you never need to touch the dirt and it can go right into your trash can. And they've thought of reaching every hard-to-access area in your life by including a car charger, mini motorized tool, extension hose, and combination tool.
For these types of small but messy jobs, I think a Dyson is worth every penny. But it feels a little bit sweeter knowing how much I'll save by getting it for such a steal.
We independently select these products—if you buy from one of our links, we may earn a commission.
Published: Nov 2, 2018