Boot This One Thing from Your Kitchen Cabinets to Free Up Some Major Space

I have a love/hate relationship with mugs. I don't drink coffee, but I've still somehow managed to amass a pretty extensive mug collection, which I'm oddly and irrationally fond of. I see them as a scrapbook of my life. There are the ones from my alma mater, mugs gifted by visiting friends, and then some souvenirs from travel. Yet I probably only actually use one every week or so. At this point, they're taking away precious kitchen cabinet space from my much-more-used wine glasses, and that's just beyond the pale.
So, here's what I'm thinking.
If I don't want to get rid of my collection (gasp, horror, outrage), then I need to find a more satisfying place to stick them. Here are some options.

1. Dangle them from hooks.
When Melissa remodeled her kitchen, she added inexpensive cup hooks to the bottom of a shelf. Not only do the hooks free up cabinet space, they're also a great way to display her thrifted tea cups. They add a nice splash of personality and color against the white backsplash tile.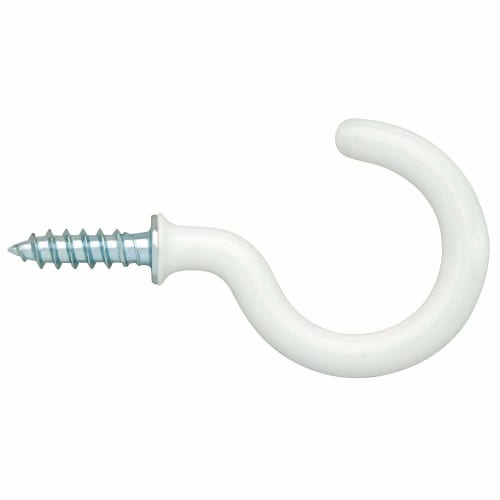 Amazon
Vinyl Coated Cup Hooks
Pack of 36 1-1/4″ hooks

2. Hang them from a wire grid.
Here's another low cost solution: Mount a wire grid over your sink. It's a boon for tiny spaces like Cindy's 232-square-foot studio in San Francisco. She bought her panel at a Daiso dollar store, but there are lots of affordable options on Amazon, which you can then amp up and customize with different accessories and hooks.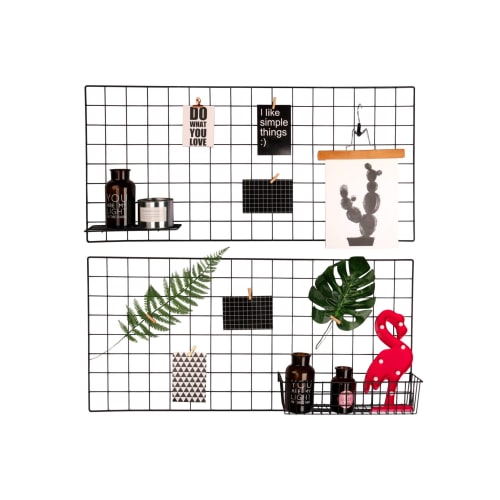 Amazon
Multi-functional Wire Grid Panel
Set of 2.

3. Line them up on a pot rail.
Abi extended the storage in her Capetown kitchen with a series of pot rails and S-hooks, which turn her walls and the bottom of her open shelving into extra space for her cute mugs. It's a casual look that fits in nicely with her relaxed, Bohemian style.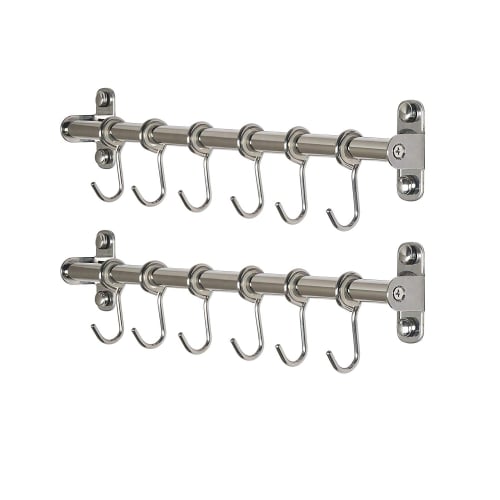 Amazon
Solid Stainless Steel Hanging Rack Rail with Hooks
Set of 2
This post originally ran on Apartment Therapy. See it there: Boot This One Thing from Your Kitchen Cabinets This Weekend
We independently select these products—if you buy from one of our links, we may earn a commission.
Published: Nov 2, 2018